Bold exterior
A fearless design philosophy has led to DB11's iconic looks. Discover the striking new grille, clamshell bonnet and innovative Aston Martin Aeroblade™, which cleverly removes the need for a rear spoiler by harnessing airflow to enhance stability.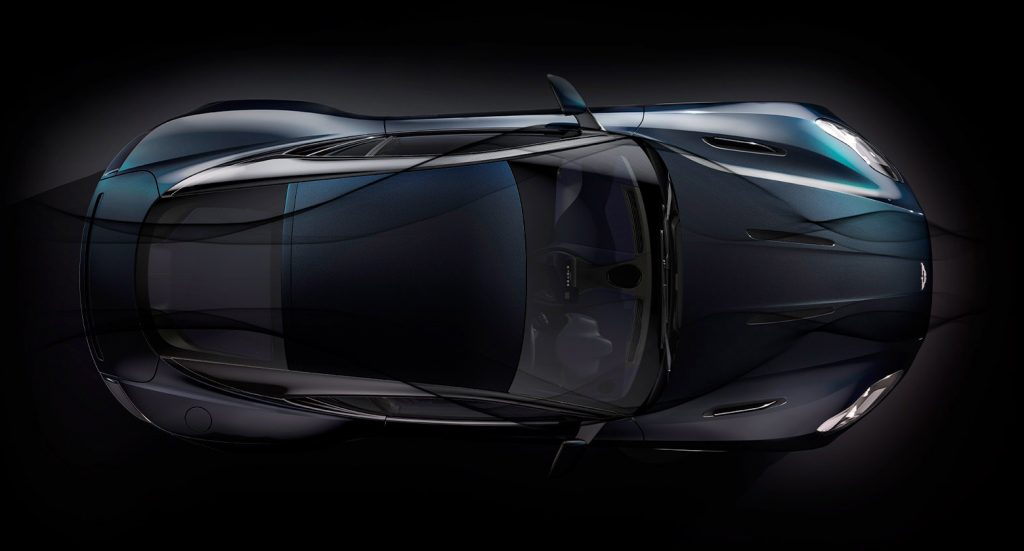 Lightness and strength
Underpinned by a new bonded aluminium body structure that combines lightness and strength, DB11 sets a formidable new standard for sporting Grand Tourers and takes the legendary DB lineage to unprecedented heights.

A design evolution
Instantly recognisable, its design looks inherently right, yet utterly different. Familiar elements have evolved. The iconic radiator grille has been reinterpreted, its lines and features amplified and celebrated. All-new LED head and taillights create expressive visual signatures.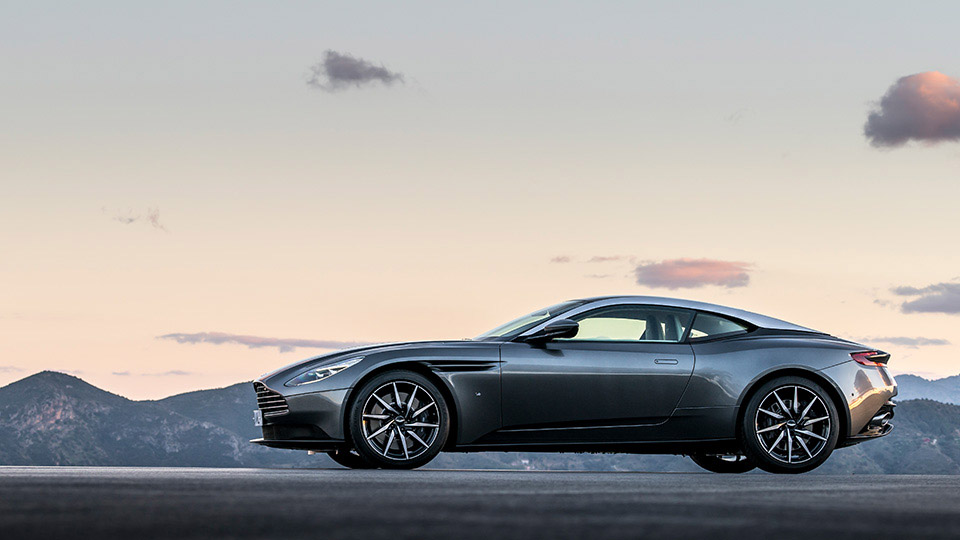 Confident and original
Triumphant new elements, such as the dramatic roof strake, underline DB11's confidence and originality.
Elegantly crafted
The interior of DB11 is a beautiful space. Natural materials, craftsmanship, and state-of-the-art infotainment technology provide the ultimate in comfort and convenience.
Designed for life
With a luggage compartment that can swallow two golf bags and the ability to fix two child seats, this exhilarating Grand Tourer fits perfectly into your life. The door apertures are larger than previous DB models, front seat occupants enjoy 10 mm of extra headroom, while rearwards, a 54 mm increase in headroom and 87 mm more legroom mean DB11 is a true 2+2.
Ultimate comfort
Inside DB11, sumptuous natural materials, the highest levels of craftsmanship and state-of-the-art climate control and infotainment technology provide the ultimate in comfort and convenience. The interior can be perfectly in-tune with your unique style, thanks to an inspiring palette of colours and a vast array of detailing options.
Supreme infotainment
A full-colour 12" TFT LCD display presents primary vehicle information with absolute clarity, while a second, centrally-mounted 8" TFT screen is dedicated to infotainment. The new satellite navigation and audio system (Aston Martin Premium Audio or Bang & Olufsen BeoSound system upgrades available) have never been easier to operate.

Designed to exhilarate
Our engineers ensured that DB11 is a thrill for all your senses. Hear the satisfying sound of its new twin-turbocharged 5.2-litre V12 engine. Boasting 600 bhp and 700 Nm of torque, it makes DB11 the most powerful DB production model in Aston Martin's history.
A Powerful Performance
Experience the spirit of DB11's 5.2L V12 Twin-Turbo engine.
Endlessly satisfying
Effortlessly potent, DB11's beating heart has huge reserves of power, delivered as the revs climb, with a rich, potent howl.
752 total views, 0 views today