The Art of the Wild
The 2017 Blue Book
 2017, imagination and creativity explode, lifting the beauty of the wild to fantastical places. Nature, both in its grandest evolution and in its most intricate designs, is the great inspiration for The Art of the Wild.
Platinum and Yellow Diamond Ring
Exceptionally rare in size, shape and color, a Fancy Vivid Yellow diamond of over 26 carats sits at the center of this exquisite ring, delicately encircled by brilliant white diamond palm fronds. Round brilliant and baguette white diamonds.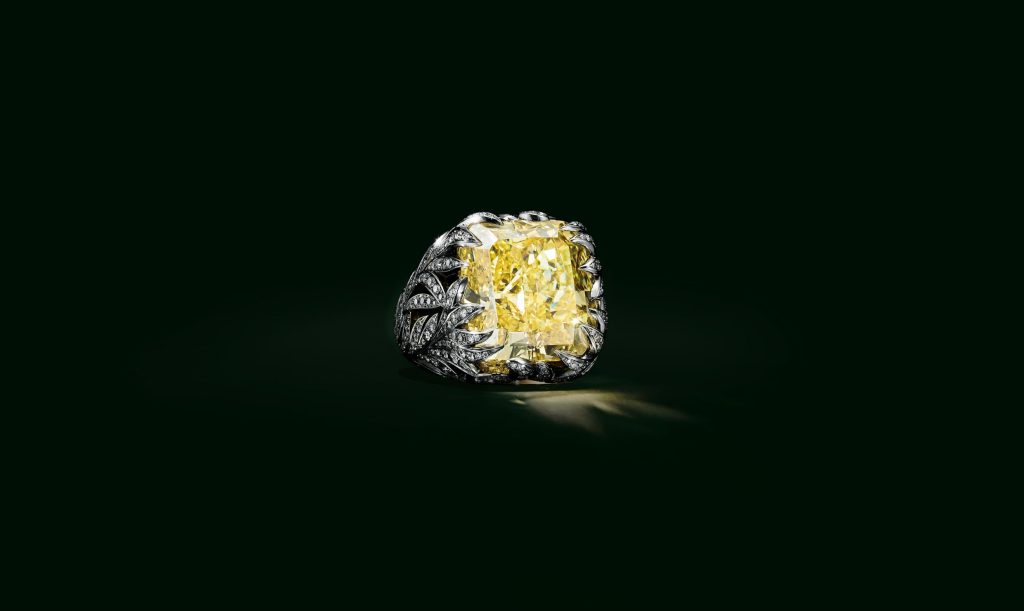 Tiffany Blue Book
THE JOURNEY OF A JEWEL
Tiffany has a unique history of creating breathtaking couture jewels for its annual Blue Book Collection. In this film, we trace the transformation of the world's most precious metals and rarest stones into incredibly complex, stunningly beautiful designs.
332 total views, 1 views today