The right mix
Our thermostats for bathtub and shower systems offer you two key benefits: comfort and safety. So you can upgrade your bathroom to a haven of first-class luxury and convenience.
A choice selection
KWC thermostats are an integral part of many KWC faucets. The handle blends into the corresponding faucet model with steam lined elegance.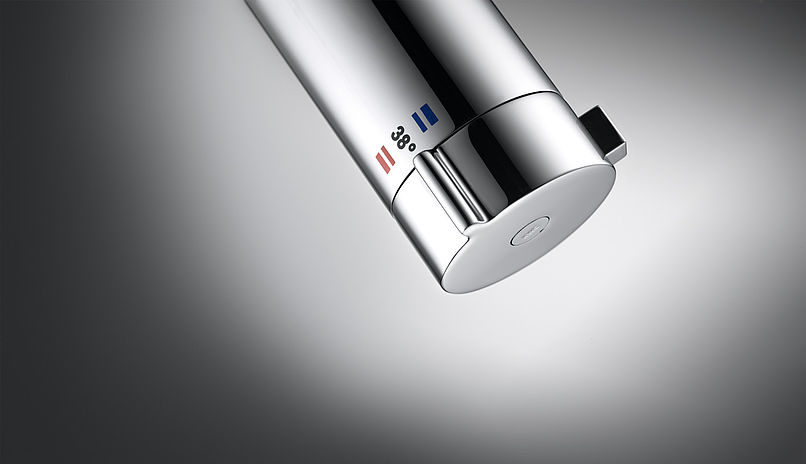 Comfortable
Our thermostats are ideal for installing anywhere where you appreciate an extra dimension in safety and comfort, such as homes with children, homes for the elderly, hospitals or hotels where your guests' comfort is paramount.
Economical
While it can take a considerable amount of time and practice to set your desired water temperature with a traditional two-handle mixer, you can do this in no time using a KWC thermostat. You can therefore avoid water flowing away unused as the seconds tick away or wasting water that has already been heated up.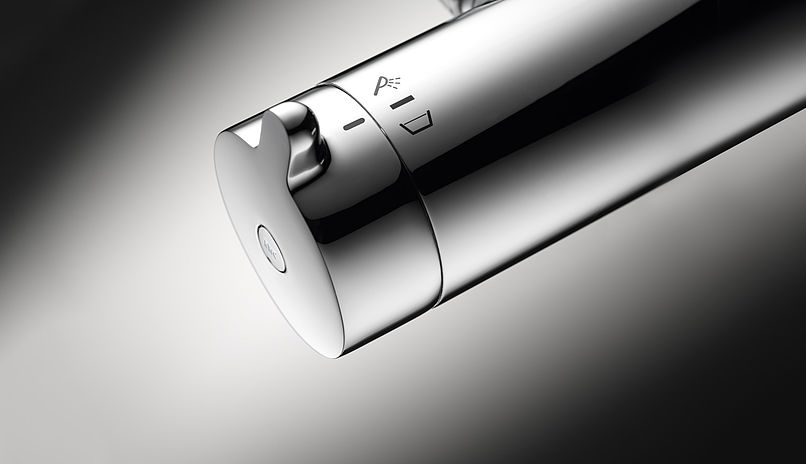 Simple
A KWC thermostat makes it extremely easy to switch between the hand shower and bathtub spout, as this function is integrated into the turning handle for controlling the flow volume.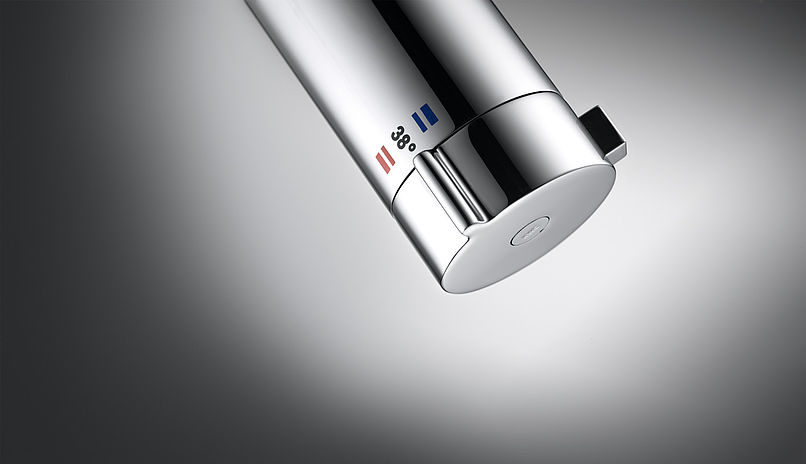 Safe
KWC thermostats provide three levels of protection against burns and scalds.
Precise
Our thermostats are testament to KWC's top-quality precision workmanship. The cylindrical body is precisely sculpted, while transitions between shapes and gaps are kept to a minimum.
258 total views, 0 views today