Scarver – The ultimate sit ski ! The Scarver satisfies the most demanding skiers. You won't be technically limited. Whether you are a sportive skier, a racer at the top level or freerider, the Scarver will meet all your expectations.
Light
Frame in Aluminum Weight of the Scarver Uni ski frame + Öhlins shock absorb er : 9,9 kg (21,8 lb)
Versatile
The Scarver is the only sit ski frame worldwide able to switch from Uni ski to Dual ski, ans in less than 2 minutes. It's extremely efficient for all disciplines : slalom, downhill, freeride…
Customization
3 suspension kinematics
Adjustable center of gravity
Adjustable seating angle from 30° to 40°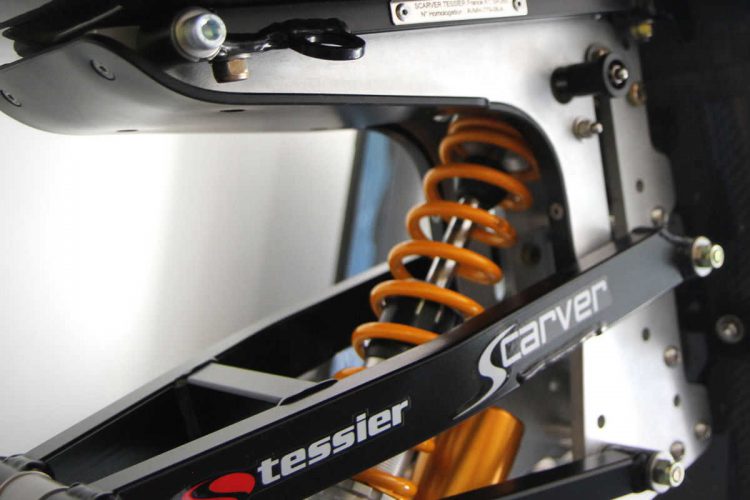 Light and very stiff
The design in high strength aluminium and steel offers to the frame lightness and stiffness.
Chairlift use
The unlocking button is very easily accessible and its handling is done without any effort. When the frame is unlocked, just push on your outriggers to rise up. The balance is perfect and allows you loading the chairlift with a great comfort. The slab of polyethylene in contact with the seat gives you stability and makes easier the chairlift's off loading.
3 suspension kinematics
Full suspension and configurable between 3 positions, depending on your style and your practice. Position 1. The frame movement is nearly vertical when the shock absorber get compressed, which is ideal for freeride, technical discipline (SL) or a use in Dualski. Position 3. The center of gravity moves forward when the shock absorber is compressed. Such a transfer offset the loss of balance due to a carving curve, and recharge the ski tip for improving the grip all along the ski. Position 2. Intermediaite position, versatile, that will suit most of skiers.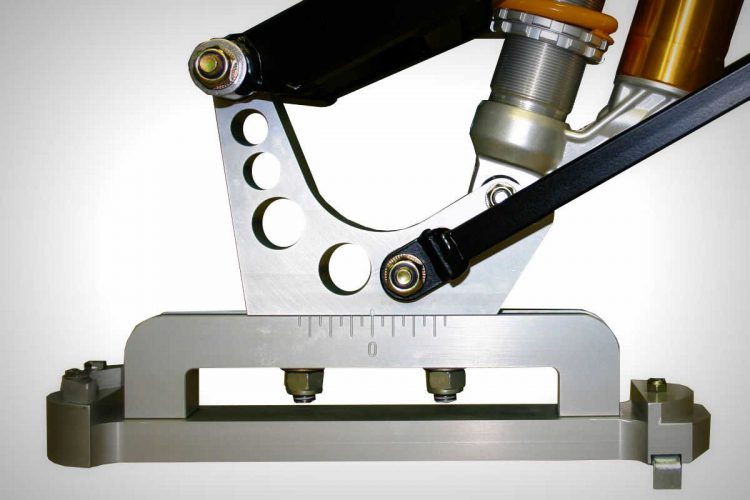 Customization
In addition to the suspension kinematics, other parameters can be adjusted : – The seating angle can be setted from 30° to 40°, every 2°, to provide you the perfect position. – In Uniski, the center of gravity can be adjusted on a graduated rail : 70 mm. – The Dualski offers you the possibility to set the edging angle whenever you wish, from the "Performance" position to the "Carving +" position.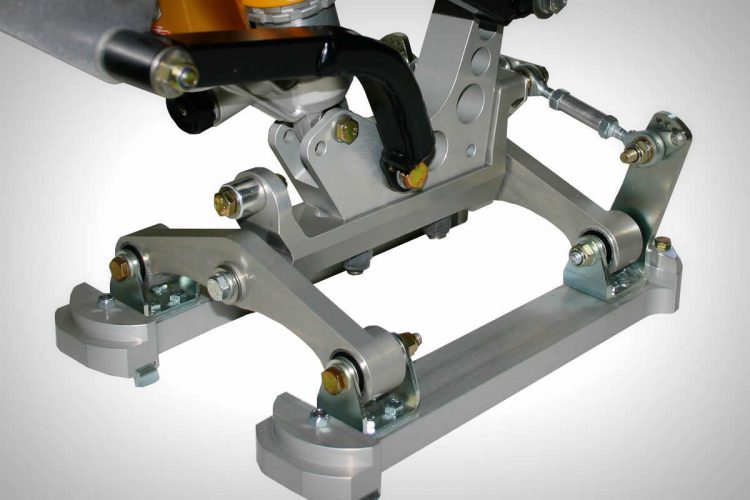 Dualski base
The best of TESSIER's technology for the Scarver ! Interchangeable very easily with the Uniski base, the Dualski base offers you more stability, more safety, a huge edging and an unbeatable flotation on fresh and deep snow. Recently, a new generation of Dualski base has been designed for the Scarver. Small changes for still more performances.