From mild to gale force strength.
In an instant
Like the Mediterranean wind it was named after, the Levante was engineered to master any situation effortlessly.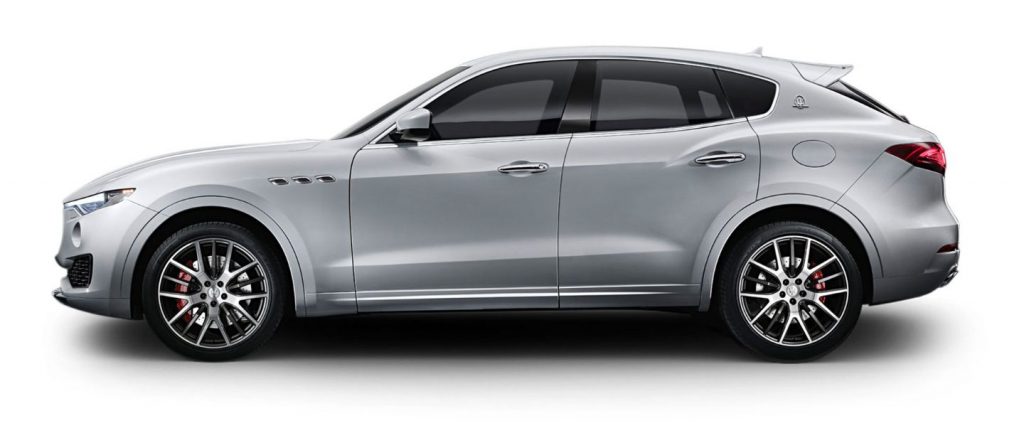 Features
High-specification features for new heights of luxury
Luxurious and adventurous, the Levante provides the highest levels of comfort whilst delivering outstanding performance even in the most extreme conditions. There's no shortage of space or performance either. All versions come with an eight-speed gearbox, Maserati's sophisticated intelligent Q4 AWD and a torque vectoring system for a truly exhilarating drive.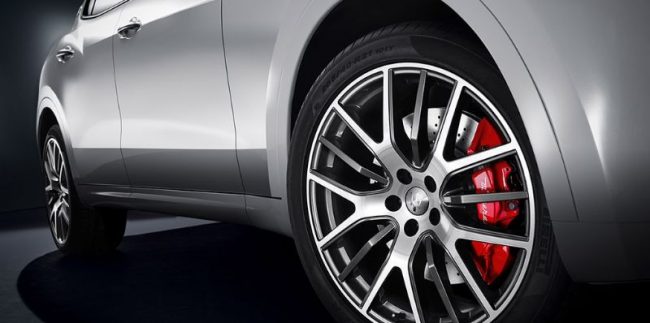 The Maserati Levante is in its element everywhere, inspiring your driving experience with its precise handling and inspirational performance.
Its elegant surfaces, spacious leather seats, intuitive on-board controls and exceptional engineering creates a whole new class of SUV.
Maserati's unmistakable design is showcased beautifully in the sleek, sporty silhouette that features three iconic eye-catching air vents on the front wings. The assertive style of the front grille references the great sporting Maseratis of the past, and features the legendary Trident badge the ultimate symbol of exclusivity, refinement and elegance.
Power under control
A slight flexing of the right foot and your heart will race. The Levante unleashes prodigious amount of power, coupled with superior handling thanks to a low centre of gravity, perfectly balanced 50-50 weight distribution and vehicle systems calibrated to increase driving pleasure. Levante also features class leading aerodynamics with standard active grill shutters and a sophisticated standard air suspension system that allows for 5 different dynamic ride heights.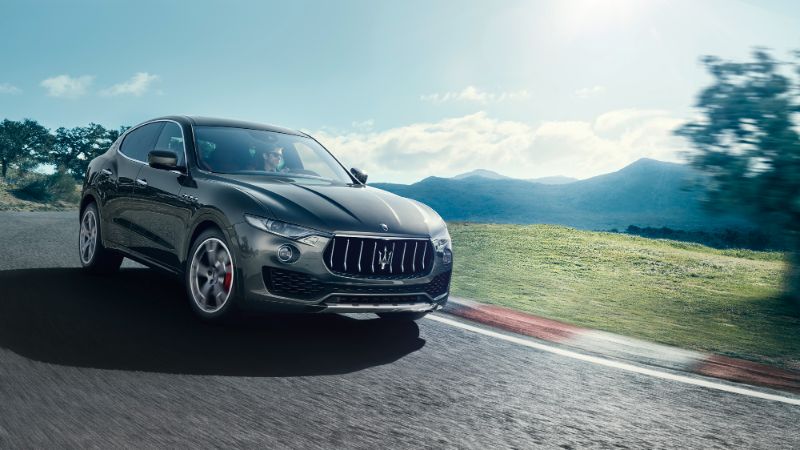 Unique interiors. For a truly unique driving experience
Premium leather, fine woods, platinum-effect metals, handcrafted contrast stitching, and much more — Levante's interiors are a feast of excellence. From the premium finishings all the way to high-tech accessories, the Levante features all the uncompromising luxury only Maserati can offer
Dressed by Zegna
Ermenegildo Zegna, one of world's leading designers, has partnered with Maserati to further enrich the Levante experience. As an additional option, the finest leather is combined with natural fibre Zegna Mulberry Silk inserts on the seats, door panels, roof lining, sunshades and ceiling light fixture. The Silk is embellished with a hand-stitched macro chevron. Seating features a central silk insert with a microchevron weave. Door panels, roof lining and sunshades are covered with Zegna silk jersey.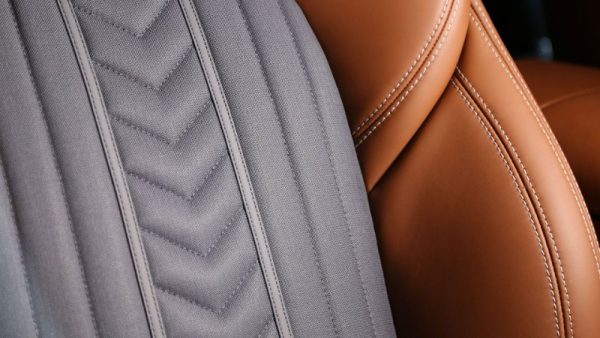 Genuine Accessories
Each adventure deserves the best travel companions
Specially conceived to satisfy our Customers' needs, the Maserati Genuine Accessories are a perfect combination of design and functionality. The attention to detail, style and quality of each individual accessory reveal the very essence of the Maserati brand, always searching for the perfect balance between comfort and performance.
---
Safety comes first
Advanced safety features include six dual-stage airbags, active headrests and a tyre pressure monitoring system, as well as 'active' safety technology designed to help prevent collisions, including Adaptive Cruise Control, Blind Spot Alert, Rear Cross Path detection, and Lane Departure and Forward Collision warning systems.
Forward Collision Warning
The Forward Collision Warning monitors vehicles ahead by means of a camera, and warns the driver if the car's approach could escalate into a rear-end collision.
This is linked to the Advanced Brake Assist system, which provides additional braking during an emergency stop.
Blind Spot Alert and Rear Cross Path detection
These safety systems constantly monitor the space between the Levante and other nearby vehicles. When a side or rear blind spot is encroached upon, for instance by another driver changing lanes, illuminated icons appear in the door mirrors and an audible alert is sounded.
Lane Departure Warning System
Thanks to a camera located in the interior rear-view mirror that monitors the road markings ahead, the Lane Departure Warning System helps the driver keep the vehicle in the chosen lane on motorways and main roads. This reduces lane drift and the possibility of lateral collisions by warning the driver when the vehicle crosses lane markings without signalling
Adaptive Cruise Control
Regardless of the weather conditions, Adaptive Cruise Control constantly monitors the amount of space between the Levante and the vehicle ahead, maintaining a constant pre-set distance. If traffic slows or another vehicle moves in front, it slows the car down by coasting or engaging the brakes. Conversely, when the vehicle ahead speeds up or moves into another lane, the system accelerates up to the pre-set speed.
---
Engine
Powered for performance
The Levante is a genuine SUV that performs under pressure and responds to your every need. Innovative, cutting-edge technology and engineering sophistication are the cornerstones of the outstanding 3.0 Twin Turbo V6 petrol engine, delivering incredible levels of performance, while providing reduced fuel consumption and CO2 emissions.
---
328 total views, 2 views today